Łukasz Niesiołowski-Spanò questions if Philistines can be
identified
from
their table scraps.
Regardless, even philistines are welcome to the carnival.
Phillip Le Donne asks if Jesus was
religious
.
Even the religious are welcome to the carnival.
Enter, all, and enjoy
without money and without price
---
[Carnival number is XCVII per current lists 2018-06 - the numbering issue is also noted in the Nov 2012 carnival]
Torah
While we are beginning, Nick Knisely annotates the
science of gravitational perturbations
, a theory of the
aftermath
of beginning, concerning polarization and indeed inflation, dominated by the intrinsic energy of empty space, indeed the only place in the carnival where empty space, inflation, and polarization will be encountered together in a flat multiverse.
From
Genesis
: Abram K-J has a short note on
God's first words in Greek
.
Bosco Peters contemplates John Walton's
The Lost world of Genesis 1
, and his thesis that we are looking at the
functions of the cosmic Temple
.
Lamech's Bigamy
gets a headline from Claude Mariottini.
Joel Watts ponders
St Ambrose on the mind of Abraham
.
Avraham failed the test.
For Sodom and Gomorrah he argued
but when it came to his son
no protest crossed his lips.
...
The angel had to call him twice.
Avraham's eyes were red, his voice hoarse
he wept like a man pardoned
but God never spoke to him again.*
Ken Schenck is delighted to have put
this chapter of Grudem
behind him.
From Simon Holloway: "the book of Genesis requests of us that we read it in a
diegetic
fashion".
Jonathan Robinson ponders
hidden children
in
Exodus
and the Gospels.
Following the lectionary
Stephen Cook reflects on Exodus 17
.
Suzanne McCarthy notes the Biblical art of
Gustave Doré
.
Susan Pigott brings a word on
Leviticus
and Ian Paul deliberates on
Numbers
- on gathering wood - a dismal story that calls for the help of
music
.
For a mention of
Deuteronomy,
note this new book on the authority of dead kings,
Deuteronomy-Kings as Emerging Authoritative Books
.
---
Prophets
Meir ben Mymon takes on serious identity issues in this paper on
La prostitue universelle
beginning with "l'histoire de Momo, un jeune garçon qui ne connaît pas son âge et qui a été élevé par Madame Rosa, une prostituée Juive ayant survécu à la Shoah." We file this identity-issue under
Joshua
, for Mme Rosa is, Meir writes, comme Rahab qui habite dans le mur de Jéricho, qui a pris soins d'espions, a sauvé leurs vies et leur a promis la terre. All are welcome, even the children of Rahab (Psalm 87:4).
Joshua 1:6
Jeremy Myers writes about the ties between
warfare and worship
in the Old Testament and wonders if he has the courage to follow the implications.
Here's the part
God apparently didn't say
at least not aloud
where anyone could hear:

dispossessing anyone
not as easy as it sounds
and tends to have
side effects *
Peter Enns asks if
David was really a king
.
Claude Mariottini begins a series on
The rape of Tamar
continuing with an introduction to
David's large family
.
Steven Cook posts some
images of Baal
.
Timothy gives us
a word
on
1 Kings
18:27.
Anthony Swindell reviews a collection of essays on
The Figure of Solomon in Jewish, Christian and Islamic Tradition: King, Sage and Architect
.
Jim Davila draws our attention to
Isaiah and the LXX
by
Lawrence Schiffman
.
Edward Cook on
Ralph the Sacred River
comments on Isaiah 36:12 and its rude language. The
music
adds nothing to the word colouring.
Ferrell Jenkins gives us
Alexander and Tyre
and a note on
tambourines
from Isaiah 24.
Maria McDowell writes on
Lent
and Isaiah 58:6.
Jim West shares a
note on Zwingli
and
Jeremiah
.
Don't miss the 5 minutes of
faithful science fiction
from Tim Bulkeley on
Ezekiel
, and for a touch of merkavah mysticism, try Tavi, (from טָבַע?) the slave who sleeps under a bed in the sukkah, from
Jim Davila
.
Antony Perrot points to a recent paper on the structure of
Hosea
chapter 4.
Even
Obadiah
gets a mention this month - (via Nijay Gupta) as the
first volume in a new commentary series
"Hearing the Message of Scripture." Daniel Block, the general editor, is also the first author.
Music
: (note bar 5 - 18 beats on one reciting note).
Obadiah 1, bar 5
Another new commentary series, the International Exegetical Commentary on the Old Testament, begins with
Zechariah 9-14
.
JP vd Giessen posts a few reflective notes,
overpeinzingen over Jona
.
Tim Bulkeley has 5-minute-Bible episodes on
Jonah and Obadiah
also, a nice contrast.
Gert Prinsloo reviews
Jeanette Mathews
, Performing
Habakkuk
: Faithful Re-enactment in the Midst of Crisis. (One of many
SBL reviews
, but this one caught the carnival host's eye - or ear. No mention of
music
.)
---
Writings
David Koyzis asks if
the whole Psalter
is to be sung, and answers from Chrysostom.
James Pate
finishes his 3 year long series of posts on the
Psalms
.
a little of Job's speech in music here
Rafael Sanz Carrera posts on
Psalm 16 (15)
.
Your carnival host explores
performance
of
the Psalms
according to the inductive analysis of the
te'amim
by Suzanne Haïk-Vantoura.
Mark Whiting notes
Sue Gillingham's new book on Psalms 1 and 2
.
Steve Bricker claims he is bored by
repetitive songs
and quotes the fathers on
Psalm 55
.
David Koyzis cites
Bonhoeffer on the imprecatory psalms
.
Paul Davidson sums up
ancient beliefs about creation
from the reflections of mythology in the Psalms,
Job
,
Proverbs
, and Isaiah.
Theophrastus at BLT
puts up a couple of examples from a site with
a minimum Bible
in images. James McGrath notes the
image on Job
.
And here's a sociological touch on the interpretation of a
thing
from Ingie Hovland such as we might read in
Qohelet
.
The grammar of
Esther
continues
from Robert Holmstedt,
מיום ליום ומחדשׁ לחדשׁ
.
Seamus Macdonald would probably say that RH has put in the
1100 hours needed for serious language study
.
It is Esther's month with the feast of Purim as Arne Berge notes in this
Norwegian newsletter from Israel
.
Joel Hoffman
asks
if Haman was hanged or impaled.
Rachel Barenblatt draws out a
lesson from the feast
.
Michael Leo Samuel posts
reflections
on the Megillah reaching back to 1943.
Daniel
and the fourth beast get a word via
Julio Cesar Chaves
.
Manuel Rojas suggests that
Daniel's rationale for not eating meat
is an issue of resisting assimilation, una de las pocas áreas en las que aún pueden ejercer su decisión, como una oportunidad de conservar su identidad propia.
James Pate begins a new weekly series with the
genealogies of 1 Chronicles
. And he has daily discipline for the
Song
.
---
The | book of the gene|rations of | Jesus | Christ // Son of David, | son of | Abraham
NT βίβλος γενέσεως Ἰησοῦ Χριστοῦ υἱοῦ Δαυὶδ υἱοῦ Ἀβραάμ
Beside music, epochs and genealogies emerge as a theme this month. Peter Enns gives us Denis Lamoureux's conclusion to his series on
Biblical Genealogies
. Does anyone have any guesses as to where that music snippet above is from in the TNK? A virtual carnival teddy bear and kudos as a prize.
Gospels
Darnel seed head
Judy Redman comments on
Growing Wheat
and the parable of the sower based on agricultural theory and practice.
She also has good advice on
caring for the yeast
.
Johnson Thomaskutty introduces Dr. Ramesh Khatry a
NT scholar from the Himalayas
whose doctoral work was on the parable of the wheat and the tares.
In contrast to hard purity and stone hearts, Rachel Held Evans ponders a
fleshly heart
. (Suitable for carnival.)
Mark Goodacre, gifted with another snow day, continued his series of podcasts with
Jesus' brothers
.
Michael Kok posts on
Matthew and Luke departing from Mark's order
and
Luke's arrangement of the double tradition
and some thoughts on
technical feasibility
in ancient writing, noting John Poirier on
The Roll, the Codex, the Wax Tablet and the Synoptic Problem
.
Greg Jenks has posted a pdf (or
epub
) of a substantial study guide,
Jesus then and Jesus now
.
Here's a little
idle musing on Mark
and a few things to click from
Brice Jones
including the online copy of
The Living Text of the Gospels
, by D. C. Parker, CUP 1997.
Christopher Skinner draws from John Riches'
Conflicting Mythologies: Identity formation in the Gospels of Matthew and Mark
.
Minas Monier
writes on
Markus Vinzent's Marcion and the Dating of the Synoptic Gospels
.
Johnson Thomaskutty posts on
Lukan usage of ptōchos from the 'Q Source' (6:20)
.
The feast of the
Annunciation
ties dates together as noted by Bosco Peters.
Abram K-J writes
on Craig S. Keener's Gospel of Matthew: A Socio-Rhetorical Commentary
.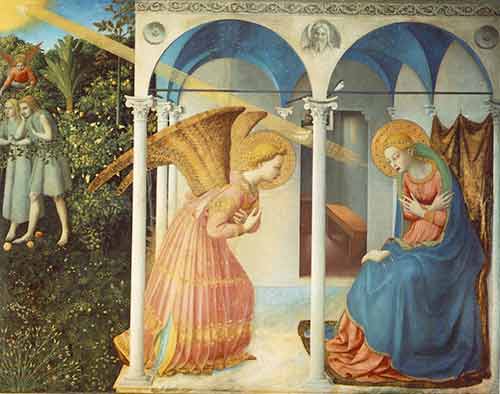 Matthew Montonini quotes
Leon Morris (born on the
Ides of March
1913) on Matthew 5:3 and on
John 14
. Clay Knick reflects on a
letter by Morris from typewriter days
.
Archbishop Cranmer blogs on the parable of the
Good Samaritan
(via Doug Chaplin).
J R Daniel Kirk reflects from Mark on the
actions of the disciples
in the carnival's tent of shame.
Paula Gooder speaks as part of the
St Johns Nottingham Timeline Project
, on
John's Gospel
, including the mystery of the identity of the beloved disciple, textual sequence issues, a brief on community, and dating.
Subhasis Chattopadhyay
reads
John
, and searches out the
material of beginning
in Christian and Hindu thought.
Marg Mowczko comments on the
many women who followed Jesus
present at the crucifixion.
John Byron asks about criteria for
inspiration re the pericope adulterae
.
It's hard to miss the
big red sign
from Chris Keith.
Bill Heroman while reading "Bauckham's chapter, John for Readers of Mark, in the so far excellent
The Gospel for all Christians
", considers
Jesus and John's dungeon days
.
Anthony Le Donne continues to ponder
Jesus and memory
.
Tug of war evident in recent interpretations of
love in the Gospel of John
. (via Johnson Thomaskutty).
Suzanne McCarthy notes the rhetoric of
Women of Courage
.
Bosco Peters digs the
Samaritan Woman
, but stopping short of the tradition of
St Photina
.
Larry Hurtado outlines the
earliest corrections in Sinaiticus
.
James McGrath suggests a thesis on
Truth, mystics, and history
.
Jeff Carter stands on the
mount of the precipice (maybe)
.
Acts
James McGrath responds repeatedly to Richard Carrier on
Acts as
historical
fiction
.
Paul
Fortress Press features videos with
Michael Gorman, NT Wright, and Richard Hayes
.
Ben Witherington writes extensively on Wright - gazing on the vision of the God enthroned on his chariot - or Paul
lugging about a hug case of scrolls
. Headed as part 16, this long series on NTW's new book continues with
part 17
and several more through the month.
Larry Hurtado is likewise
beginning
a series
on
Wright's
1600 pages on Paul.
Re Paul's hermeneutic and Israel's scriptures
and re Paul's
words on women
, Scot McKnight also cites Wright among others.
Scot McKnight looks at another book, this one by
Sarah Ruden, Paul among the People
.
Wayne Coppins cites Gerd Thiesen on the
now not so new perspective
.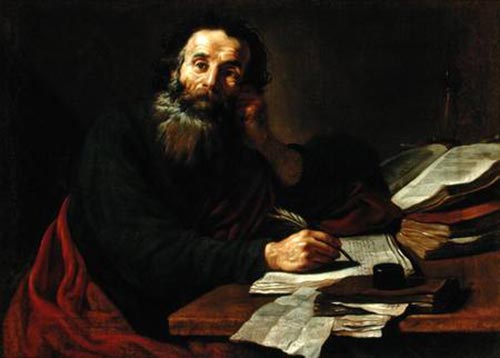 Tim Gombis reading Wright writes on
Paul as Pastor
.
Marg Mowczko instructs
on wifely submission and holy kisses
.
Hurtado takes on Crossan on a hypothetical
question
re circumcision.
Nijay Gupta insists that
all the lights be on
when teaching from 1 Corinthians 11.
Liturgy's Bosco Peters posts on
rethinking the clobber passages
.
James McGrath ponders
on God's will
from Romans 12:1.
Elna Mouton writes on
Ascended far above all the heavens', Rhetorical functioning of Psalm 68:18 (19h) in Ephesians 4:8–10
.
Ken Schenck
with many is working through a
#40daybible
.
Rafael Sanz of Oviedo calls us to
reflect on call
in the Pauline vocabulary.
Nijay Gupta draws attention to a
Cowper poem
on 1 Thessalonians 1:3.
In Spanish, another in the series of posts from Rafael on power in
Pauline Language
.
Hebrews
The Catholic Epistles
Phillip Long takes us into the
Holy
in 1 Peter 1:15 and looks at what
tastes good
. And he comments on
2 Peter
as Pseudepigraphy.
Randy Hardman posts on Peter Enns' blog on
The Exodus of Inerrancy and Entrance Into Authenticity
.
Randy's
third act
in this circus tent features a staged fall from the high wire: "Indeed, after reading some of the creative reconciliations designed by inerrantists, who wouldn't want to just get high and think about nothing?!"
Forgery?
Phillip Long asks about the
rationale for 1 John
citing advice from Irenaeus and Ignatius "Turn a deaf ear therefore when anyone speaks to you apart from Jesus Christ, who was of the family of David the child of Mary, who was truly born, who ate and drank, who was truly persecuted under Pontius Pilate, was truly crucified and died….".
Here
polarity is evidenced. A note on
2 John
follows and also on hospitality in
3 John
.
Jude
the obscure whether
late or early
has his
sources explored
.
The Apocalypse
Manuel Rojas gives us a comment on
Revelation 1:4
, el que es y que era y que está viniendo.
Phillip Long asks if Revelation is
early or late
.
---
Language
Michael Law tells us what's up with the
language of the LXX
.
Doug Chaplin questions the LXX as
prophecy and inspiration in error
?
William Ross announces his intention to do
LXX Resource Reviews
.
Abram K-J points out
Koine Greek Reader and Septuagint Vocabulary Lists
.
Kurk Gayle notes
God's first Greek puns
.
Shawn Wilhite begins a series on
Runge ... and the Greek verb
.
Via Jim Davila, the
Very Hungry Caterpillar
is available in Aramaic.
James McGrath requests input on
translating names
.
Wayne Coppins introduces junior and senior
German speaking scholars
. He is working on a project "to facilitate increased dialogue between German and Anglophone scholarship by making recent German research available in English translation." See the interviews with him
here
and
here
.
Jim Gordon gives some insight into the
language of modern English translations
of the Bible.
Paul Davidson offers a
list of misleading translations in the NIV
.
Grant Adamson translates an ancient Roman letter on a
soldier's troubles
(via April Deconick).
Kim, Dong-Hoon has a series on
the secrets of Hebrew
in the section 'under the fig tree',
무화과나무 아래
.
Robert Holmstedt and Andrew Jones publish an article on
The Pronoun in tri-partite verbless clauses in Biblical Hebrew
.
And here's a call for papers for a blog carnival on
ancient languages
.
---
Archaeology, History
Jim Davila has information on
female scribes
.
Todd Bolen points out
research on the Moza Temple in the Iron II
and
recent excavations in Jericho
.
Lawrence Mykytiuk lists
50 figures from the Hebrew Bible
that have been confirmed archaeologically.
Israel Finklestein's website
on Bible and Archaeology is pointed out by Deane Galbraith at Biblical Studies online.
Deane Galbraith also brings us "
From Rabbi to Nazi: The Vicissitudes of Jesus in Modern Theology
," The Krister Stendahl Memorial Lecture, Nov 7, 2011, Ersta Konferens, Bringsalen, Susannah Heschel in Biblical Studies online: the opening quote on Paul between minutes 6 and 7 is worth waiting for.
A late question (65 minutes) recalls the name of Deane's blog Remnants of Giants.
There is
another bone box
. And the age of
the first
may have been confirmed.
Kerry Lee reviews Eyrl Davies,
Biblical Criticism, a Guide for the Perplexed
.
Phillip Long reviews
Secret Scriptures Revealed
by Tony Burke.
Radio station
Teachings of Enoch
interviews the author.
Nijay Gupta reviews
The Church Fathers on the Nature of Scripture
by Michael Graves.
Ben Witherington comments on Finny Kuruvilla's
the case
for non-resistance
.
Airton José da Silva gives us a brief on a new book by
Thomas Römer
,
La Bible, quelles histoires!: Entretien avec Estelle Villeneuve.
Non seulement les textes bibliques restent d'une importance cruciale dans notre présent politique, mais ils font en outre partie de notre patrimoine historique, au-delà donc d'un patrimoine culturel et religieux.
Amanda Davis Bledsoe reviews
The Concept of Canonical Intertextuality and the Book of Daniel
.
Jim Davila has a brief on Noll's
Caanan and Israel in Antiquity
.
Nijay Gupta draws out attention to Ross Wagner's
Reading the Sealed Book, the Old Greek Septuagint
.
Jordan Scheetz reviews Hans Ausloos and Bénédicte Lemmelijn's
The Book of Life: Biblical Answers to Existential Questions
.
Peter Bekins critiques Magnar Kartveit's
Rejoice, Dear Zion! Hebrew Construct Phrases with "Daughter" and "Virgin" as Nomen Regens
.
James Pate reviews
Moberly on Old Testament Theology
and Matthews'
The Hebrew Prophets in their Social World
.
On behalf of Virginia, Idle musing
ponders holiness
by John Oswalt.
Angela Roskop Erisman posts on
The Birth of Academic Biblical Studies
in her review of Magne Sæbø, Hebrew Bible/Old Testament: The History of its Interpretation, Volume III/1: The Nineteenth Century — a Century of Modernism and Historicism.
Steve Wiggins
entertains the tension
between faith and scholarship - responding to C. John Sommerville's
The Decline of the Secular University
.
There is a blog tour of a related subject book
Can we still believe the Bible?
All the chapter by chapter links are
in one place
.
Two reviews of
Marc Zvi Brettler, Peter Enns, and Daniel J. Harrington
The Bible and the Believer: How to Read the Bible Critically and Religiously
deal with similar questions.
Tom Ingebritzen of
Emerging Scholars
takes on some aspects of the tension between Science and Faith.
Historian James Tabor, responding to Darrel Bock's review of
The Jesus Dynasty,
comments
that "good history is never the enemy of proper faith". He writes later on the
history of the Talpiot Tomb
and kids playing soccer with the bones.
try the door (via AKMA)
Peter Enns comments on his best laid book plans about a
not-well-behaved Bible
.
Michael Langlois announces Volume 3 of the bilingual
Qumran Library
.
A.K.M. Adam recalls
Donald Pleasance
as a model of ministry and an early performance of Alan Rickman (Septimus Snape) in Trollope's Barchester Chronicles, #wwshd. What would Septimus Harding do?
James Harrison reviews
The Centrality of Αιµα (Blood) in the Theology of the Epistle to the Hebrews
, a book that discusses the ambiguity, ambivalence, and multivocality in the biblical understanding of blood.
Mudville's Casey
James McGrath reviews
Casey on Jesus
.
David Capes draws attention to a duet of
books
:
How did Jesus become a God
, and
How God became Jesus
. All this is in the big tent of SBL carnival in the Program Unit: "The Extent of Theological Diversity in Earliest Christianity." For anticipatory conversation on the big tent discussion, see McGrath's interview by
Dustin Martyr
in
four
parts
and his summary of early links
here
.
Bible Gateway, another Harper Collins division, also highlights the authors responding
to Bart Ehrman
.
Christopher Skinner wonders why
it takes five or six evangelicals to counter one non-evangelical scholar
.
Daniel McClellan draws out Paul Fredriksen's
comment on monotheism
now and then.
---
Movies
Mark Goodacre tells us how to prepare for a
movie non-review
. And leads us through the history of the
Last Temptation
among other things like the Coptic fragment on Jesus' wife.
OUP blog reviews the
Son of God
, as a gentle, pop-up book version of the New Testament, its text reenacted for maximum reassurance and intellectual ease.
When the floodgates open
build a boat with many spaces
here in these cubbyholes
stash your scales and feathers*
Claude Mariottini warns of some issues with the movie,
Noah
, that may not be completely accurate. See also the cataclysmic
Noah
site. One wonders if Noah deserves a
No or an Ah
. Or
is it a baby shower
?
Darrell Pursiful
wonders if the film will be true to the story. More
here
and later
linking to reviews
from Jim Davila and a review by
Ken Schenck
.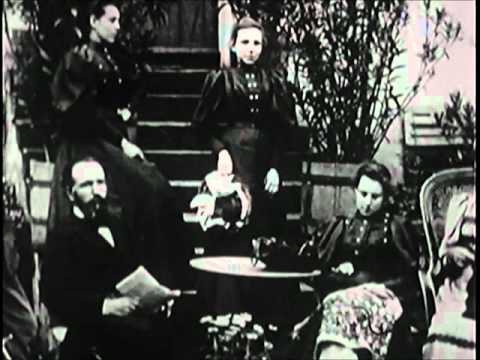 At least
one commentary by Steven Greydanus is positive
, comparing the film to Tolkein, and naming it a blend of epic spectacle, startling character drama and creative reworking of Scripture and other ancient Jewish and rabbinic writings.
Robert Cargill
collects some old articles on the flood
.
Suzanne McCarthy posts
a Rabbi's review
.
There
are
several
reviews
.
Enns
.
Endless
. It is
banned
in several countries.
For relief, here is the Academy-award-winning documentary from 1957 on Doctor
Albert Schweitzer
(via Dănuț Mănăstireanu) complete with footage of him playing the organ at the church near his childhood home of Gunsbach in the Haut-Rhin, Alsace (around the 13 minute mark).
---
Journals
---
Miscellany
James McGrath recommends AWOL (Ancient World Online) where a prototype
New Testament Transcripts
feature has been announced.
Via Chris Keith, note the
treasure trove here from Christopher Rollston
.
Here are five tips from
Jonathan Z Smith
per una lettura ben fatta.
Vox-Nova
begins a Lenten exercise on the Scriptural basis for the Nicene Creed (via Gaudetetheology at
BLT
).
Rachel Held Evans considers
the least of these
.
Revenge is the
theme of a medieval play
,
Mystère de la Vengeance
, acquired by the British Library.
There are several posts on the sexuality topic this month. Does the Bible say anything about homosexuality? This conversation was terminated in the Facebook site, but your host notes that it won't rest. So he defers with this prod from
Joel Watts
and adds sex to the carnival, a
Jewish perspective
, and from Kevin Carnahan, a perspective on
heterosexuality as forbidden
.
.
Philip Tite creates a fable on the
package called religion
.
Rachel Barenblatt encounters an
unexpected messenger
.
Nick Knisely at Entangled States comments on the
science of Ash Wednesday
#ashtag. You can see Nick's whole series
here
. For more on Lent, #ashtag is functioning.
Sansblogue is no longer sans online thesis -
remember 1981
- Tim Bulkeley has been involved with parental images of God for a long time.
Judy Redman notes the possibility of
requesting a thesis scan
.
John Wheeler writes how
sheep contribute to music
in the ancient world.
PaleoJudaica asks about
colour perception
in the ancient world and demonstrates the invention of
pink
.
Lawrence Schiffman blogs on
The Halakhic Response of the Rabbis to the Rise of Christianity
and
Second Temple Period Rationales for the Torah's Commandments
, each a series of five posts.
Deane Galbraith adds several new posts during the month to what one could treat as a permanent carnival of learning at Biblical Studies online. E. g. during Lent, this series by Benjamin Sommer on
God's Body
may be of interest or these lectures on
Law and Justice in the Old Testament
.
But one might prefer to study the
NSUV
Bible or
Religion as a Carnival Game
.
Internet Ethics
James McGrath links to
Internet Ethics
. Larry Behrendt reveals more on the applicability of the oral law to the modern world, including a
casino in Jericho
waiting for walls to tumble down.
Joseph Kelly laments the
state of encouragement
for PhD's in Biblical Studies.
Suzanne McCarthy
and
Kristen Rosser
of BLT bring up the CB of
M
-hood and
W
-hood.
Get your exercise with eschatological
cycling on the hoods
.
Larry Behrendt will, if you like, take you on a tour of the
Malls of Jericho
right to that Zacchaeus sycamore tree.
Google extends its mapping to a gallery of maps - including a 1967 throwback of the Lands of the Bible, such
maps as we used to keep
from National Geographic.
La Bibbia in TV da questa domenica (il 23 marzo) noted
here
.
Is it
death
(includes poll),
censorship
, or
life
for
Biblioblogs
? Tim Bulkeley gets the best of both worlds:
Biblioblogging and Social media
. Peter Kirby has his list of active blogs
here
.
A number of bloggers have been rounded up by the
Bible Gateway
under the tag #bgbg2. Most of these fall outside the parameters of scholarly Biblical Study and more within the domain of devotional Bible Reading. Scholar and devoted alike are each welcome in the carnival.
A report on
The Bible in American Life
reading practice is posted
here
.
Beatrice Marovich interviews Catherine Keller on her new book
Cloud of the Impossible: Theological Entanglements.
Climb the mountain, God said, Look out
over the hills and the desert
here dark spikes of cypress and cedar,
there scrub and sand pinked by sunset.
This is as close as you get.
Your years of service are over.
...
Does it hurt, being so near and so far?
Trust me: I know what I am doing.
If you could live to see what's coming
it would break your heart.*
* Poetry fragments from 70 Faces of Torah by Rachel Barenblatt, THE AKEDAH CYCLE / Va yerah 6. The angels say, DOWNSIDE / Mas'ei, INTEGRATION /
Noah,
ASYMPTOTE / Ha azinu, with permission from the author.
---
Carry on blogging ... as we learn to tie our shoes
Here's hoping your carnival experience has been as cringe-free as this service from Ian Paul
around the tale of Jonah
.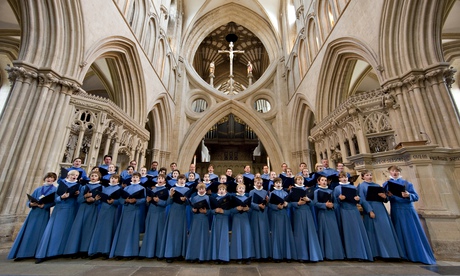 Stay, stay,
Until the hasting day
Has run
But to the evensong;
And, having pray'd together, we
Will go with you along.
[Robert Herrick, To Daffodils]
The next carnival is to be from the
Zwinglian
Jim West. Please contact Phillip Long (plong42), at his gmail account if you want to volunteer to be a host for a carnival. It is a good discipline.